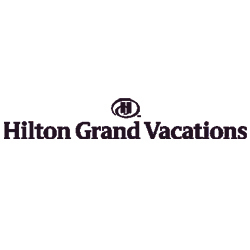 Outbound Vacation Sales Advisors
Sorry, this job has expired.
Orlando, FL
Hilton Grand Vacations is now hiring OUTBOUND VACATION SALES ADVISORS

* Meet our Hiring Managers in person.

* Visit us on Thursday October 10th at 10:00 AM

* Click Apply now for the location address.


Hilton Grand Vacations is now hiring OUTBOUND VACATION SALES ADVISORS

These positions are based at our call center in Orlando, Florida.

As an Outbound Vacation Sales Advisor, you will sell vacation packages to Hilton guests and Hilton Honors Members over the phone for multiple property locations, with the requirement that the family attend a Vacation Ownership preview tour. You will also be responsible for maintaining individual sales and marketing goals for performance measurement.

Job Requirements

As a Outbound Agent you would be responsible for executing your position's responsibilities in alignment with our Spirit of Service culture and driving company success through performing the following tasks to the highest standards:
-No cold calling (warm leads)
-Sales recognition program & incentives
-State of the art contact center
-Energetic work environment
-Paid ongoing training
-Leadership development program
-Long-term career opportunities
-Worldwide travel benefits


Hilton Grand Vacations is a leader in the vacation ownership industry, operating with an unwavering commitment to innovation, quality, and continued growth.
At the core of our company's success are our Team Members. To fulfill this role successfully, you must possess the following minimum qualifications and experience:
-High school diploma
-Experience working in a sales environment is preferred

What will it be like to be a Team Member with Hilton Grand Vacations?

There's something truly unique about Hilton Grand Vacations. The foundation of our culture has been about creating memorable experiences and making a positive impact within our industry and the communities in which we live and work. Our Team Members are the driving force behind these efforts. It is their talent, passion, and commitment to our brand that has fueled the success of Hilton Grand Vacations.

Hilton Grand Vacations develops, markets, and operates a system of brand-name, high-quality vacation ownership resorts in highly desirable vacation destinations. Our company also manages and operates two innovative club membership programs: Hilton Grand Vacations Grand Vacations Club® and The Hilton Club®, providing exclusive exchange, leisure travel, and reservation services for more than 250,000 Club Members.

EOE/AA/Disabled/Veterans

*Come Meet our Hiring Manager in person.
*Visit us on Tuesday July 24th at 10AM!
*Click Apply now for the location address.
13610